Limassol listed among the top 100 cities offering the best quality of life!
16.03.2017
CATEGORY 1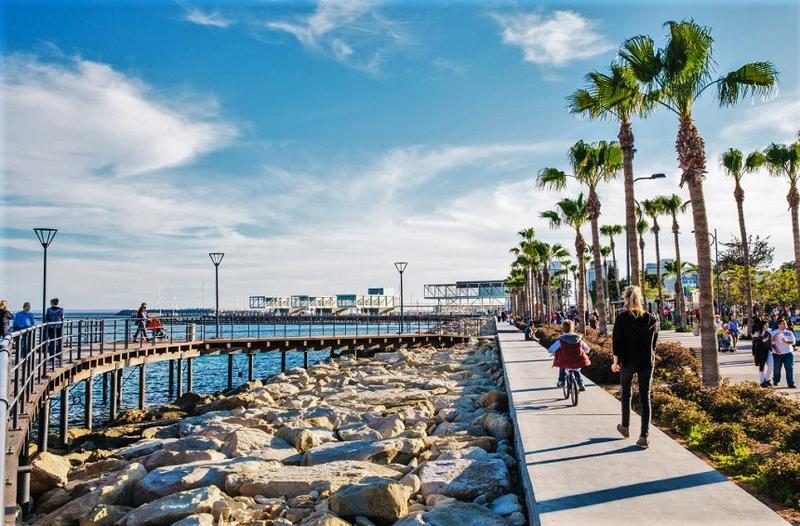 Once again Limassol is in the list of 100 cities around the world, offering the best quality of life for 2017.
According to previous reports, Limassol was in the same list in 2016, claiming the 88th position of the cities with the best quality of life. As stated in the survey conducted annually by the prestigious international firm Mercer Consulting Entrepreneur, Limassol ranks in 89th place in 2017 among 230 other cities worldwide.
Mercer's survey on quality living aims to inform expats or people who are interested to work and / or develop their businesses abroad, about the quality of life in the cities of the world. The survey lists 230 countries in total and Limassol is the only city in the country that makes it on the list.
For the eighth consecutive year, Vienna ranks first while Baghdad is still considered the worst city to live. Zurich, Auckland, Munich and Vancouver follow Vienna in the list of five most pleasant cities one can live.
Global centres of London, Tokyo, Paris and New York have failed to even climb to the top 30 cities, staying behind most major German, Scandinavian, Canadian, New Zealand and Australian cities.
Actually, Limassol is one of the few Mediterranean cities included in the first 100 cities with the best quality of life, along with Barcelona, Rome and Athens. That makes Limassol a city with a recognizable quality of life standards that enjoys the perks of the Mediterranean climate and scenery, along with a valuable proximity to the Middle East.
The list is compiled by the global consulting firm leading in the fields of investment, retirement, health, and talent mobility. The survey takes into consideration personal safety issues and a number of other objective methods for determining living costs.
Mercer helps clients and companies around the world advance the health, wealth and careers of their most vital asset – their people. Mercer's more than 20,000 employees are based in 43 countries, and the firm operates in over 140 countries.
The Quality of Living Survey assesses quality of living conditions to help companies fairly compensate employees when placing them on international assignments. Mercer produces worldwide quality-of-living rankings annually with individual reports produced for each city surveyed.
Source: Mercer Survey 2017 Ranking