ExxonMobil – Qatar Petroleum, Eni – Total sign Cyprus major gas deal
06.04.2017
CATEGORY 2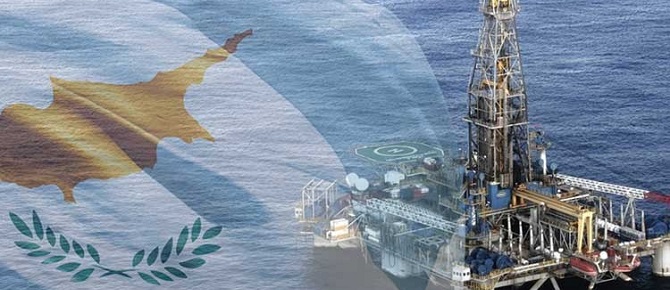 US giant ExxonMobil with Qatar Petroleum on Wednesday signed a licence to explore for oil and gas off the coast of Cyprus, and they expect to start drilling next year.
The venture was selected as part of the island's third licensing round to explore block 10. Cyprus Energy Minister George Lakkotrypis described as "immense" the firms' presence in his country's exclusive economic zone (EEZ) and, for the first time, in the eastern Mediterranean.
"One of our primary goals during the third licensing round was to advance the exploration of our EEZ" aimed at discovering hydrocarbon reserves, he said at the signing ceremony. This is precisely what we have achieved."
The minister said a total of 12 exploration wells would be drilled in the newly licensed blocks: 6, 8 and 10. Exploration and production sharing contracts are to be signed on Thursday by Italy's ENI and France's Total for block 6, and by ENI for block 8. Cyprus would receive a total of 103.5 million euros ($110.5 million) in signature bonuses from the contracts, said Lakkotrypis.
ExxonMobil and Qatar Petroleum said they had begun planning for drilling operations and intend to drill a first exploration well in 2018.
"We look forward to working with the government of Cyprus to evaluate and realise the country's hydrocarbon potential," said Andrew Swiger, senior vice president of ExxonMobil Corporation.
The blocks on offer are close to where ENI made a huge find in Egypt's offshore "Zohr" field that could hold 30 trillion cubic feet of gas. The field sits adjacent to a Cyprus block licensed to Total. The record Zhor find has raised hopes that there is more untapped wealth to be found off Cyprus.
US firm Noble Energy made the first find off the island's southeast coast in 2011 in the Aphrodite field (block 12), which is estimated to contain around 127.4 billion cubic meters (4.54 trillion cubic feet) of gas.
Israeli firms Delek and Avner have a 30 percent stake in the venture. Noble has handed over a 35 percent share to the Britain's BG International.
Block 12 has been declared commercially viable but an action plan on the next steps has yet to be finalized.
---
Energy giants Total and Italy's ENI had won the concession for block six, while ENI alone was awarded block eight. Total and ENI have also joined forces in block 11. ExxonMobil-Qatar Petroleum consortium was awarded block 10.
Total said on Thursday it planned to start exploration drilling off the island's coast in the first two weeks of July, as it signed the contract for the exploration and production-sharing of blocks six and eight in Cyprus' exclusive economic zone (EEZ). The company said it will be drilling in block six inside 2018.
"Soon we will start drilling in block 11, where we have a field called Onisiforos. We will start work in the first two weeks of July," Eleanor Rowley, Total's VP Exploration for North Africa and the Middle East said.
"We are very excited that we will be active in this field with our partners from ENI, we are looking forward to an especially intense exploration programme in the country inside 2017 and 2018."
ENI VP for South Europe Carlo Vito Russo said the signing was an important event for Cyprus, the companies, and the entire Eastern Mediterranean region.
The agreement would enable the companies to verify whether the Cypriot EEZ had the same possibilities of success as other countries in the region.
"This is important for the development of Cyprus, the consortium partners, and the entire region," Russo said. He added that the company and its partners was ready to go ahead with drilling as soon as possible.
Energy Minister Giorgos Lakkotrypis said both companies possessed extensive expertise in the field of hydrocarbons, as well as experience in the Eastern Mediterranean.
"By submitting ambitious applications in the third licensing round they have opted to further strengthen their presence in our EEZ and, consequently, in the wider region," he said. "Of particular significance for the quality of their exploration programmes is the fact that they join forces in block six, a strategic move they have also made recently in block 11."
Thursday's signatures officially concluded the island's third licensing round.
"The Republic of Cyprus, by exercising its sovereign rights, continues unabated to implement its strategy for advancing the exploration and exploitation of its offshore wealth," the minister said.
Prior to the signing ceremony, the companies' delegations met with President Nicos Anastasiades.
"Conclusion of the third licensing round and signing contracts with ENI and Total. We continue with our energy plans," the president tweeted.
Cyprus needs to find more gas reserves to make a planned onshore terminal financially viable as it seeks to become a regional energy player.
It had planned to build a liquefied natural gas plant that would allow exports by ship to Asia and Europe, but the reserves confirmed so far are insufficient to make that feasible.
Cyprus and energy-starved Egypt are looking into the possibility of transferring gas from the Aphrodite field to Egypt via an undersea pipeline. Cyprus hopes to begin exporting gas, and maybe oil, by 2022.