Cyprus One of Top Five Places to Invest in European Luxury Property
26.05.2017
UNCATEGORIZED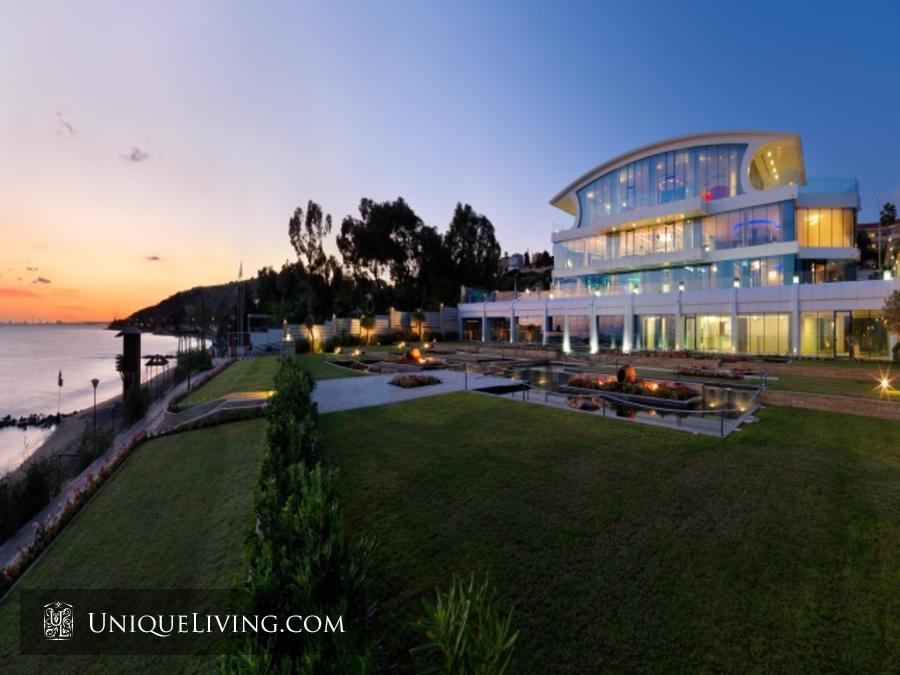 Europe is a prime continent for luxury property investment. Culture, history and a great climate bring visitors in their millions each year – which means great rental yield from holiday lets and good capital growth for the future.
If you're considering European luxury property as a potential investment opportunity, here's a list of some great locations to consider.
Cyprus
If there's one hot location to watch in Europe, it's Cyprus. Tourist numbers have doubled in the space of ten years and gross rental yields currently stand at around 7-10% on average. That indicates an attractive return for investors.
The island's property market is one of the fastest growing in Europe and in some regions prices are increasing by as much as 20% per year, which is good news for those seeking strong capital growth. Key spots to consider include Paphos, where the international airport is located, and Limassol, which was recently ranked by TripAdvisor as the 3rd up-and-coming destination in the world.
Cannes, France
The French Riviera is always popular with high net worth holiday-makers, so if you're looking for strong rental yields, Cannes is likely to produce reliably excellent results. The town remains active in the winter months, attracting visitors all year round – which increases short-term letting potential. It's situated just 35 minutes from one of Europe's largest airports, the Nice Cote d'Azur International, where regular flights bring a continual stream of visitors.
Because there's little room for further development in Cannes, there's continued high demand. That means that property prices seldom drop far and rise dramatically, and high-end luxury properties in particular hold their value well. One area to explore is the Croisette, one of the town's most exclusive regions, or Palm Beach, which is always a popular holiday destination. The Republique quartier is also growing in popularity and worthy of consideration.
Barcelona, Spain
This might be a surprising option given that the Spanish property market was hit hard by the global recession. Did you know, however, that foreign investment in Spanish property equalled €22bn in the last year alone, residential construction increased by 80% between 2014 and 2015, and property sales in the city are up 30% from 2007? The market is clearly recovering well and drawing overseas investors to the country once more.
Barcelona has always been popular with tourists, which makes it an ideal choice for investment with a view to short-term letting. Average rental yields are a respectable 5.23%. If you're looking for capital growth, Barcelona's Gothic quarter is an excellent place to start searching, and properties by the beach always hold their value well.
Tuscany, Italy
Italy is an excellent place to invest in property. Unlike other European countries, it boasts an exceptionally stable property market, and in Tuscany, prices tend to go up, not down. Strict planning laws mean that properties retain their quintessential Tuscan appeal. They aren't at risk of losing value because unattractive houses aren't being built nearby.
Tuscany is popular with holiday-makers seeking a taste of the 'dolce vita'. Cheaper flights bring yet more tourists into the region, which means demand for holiday lettings is high, although finding high net worth individuals may be more a challenge. In terms of areas, Lucca, Florence and Volterra are excellent for both rental yield and capital growth, though it's also worth considering the more remote villages in the highlands, which capitalise on the region's spectacular scenery.
Ibiza, Spain
For years Ibiza was just considered the 'party island'. Now property investors are waking up to its potential. Consider the rising demand for private jet hire in Ibiza – the island's high-end appeal is clearly becoming more recognisable. Longer term rental yields were up 15% to 20% in the winter of 2015, and with 2 million people visiting the island each year, short-term holiday lets are always popular.
Particular property hotspots include Eivissa (Ibiza Town) which is a UNESCO heritage site, or Sant Josep in the south of the island – which retains a strong sense of exclusivity. Due to its size, most areas of Ibiza are close to the airport.
Original article on Unique Living: